quote:

(3/27/2013 04:44:00 PM) - Al

I just realized if you take the recommended adult dosage of children's cough medicine (mmm, grape) a bottle lasts about one day.

Put a sweatband on my head and spray some sweat stains on my T shirt, I might fool some into thinking its Gatorade...
No wonder our guru Al is always home in the middle of the day - the SOB is grippin and sippin the cough syrup. Now THAT'S freedom, my fellow patriots.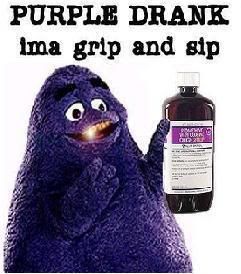 Perhaps we should start another thread on this - Al Huffs Paint and Sniffs Glue.